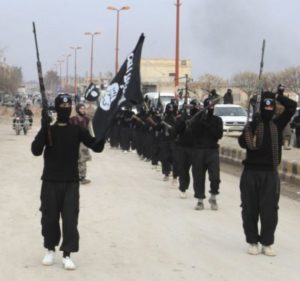 A Kerala resident who along with 21 others fled to Afghanistan last year to join the Islamic State, was killed "during battle with American forces," a senior NIA official said.
Bestin Vincent, a resident of Palakkad, who converted to Islam and assumed the identity of Yahya had escaped to Afghanistan with his wife Merrin alias Mariam and 19 others to live in the IS controlled territory in the Khorasan province of Afghanistan. Both Vincent and Merrin converted to Islam after their marriage.
In the past two months at least two others – Mohammad Hafeezuddin and Murshid Mohammad – have been killed in drone attacks.
Ashfak Majeed, another absconding accused sent a message to B.C Rehman, a close relative of Hafeezuddin, informing him about the death of Vincent.
The message sent to Rehman on WhatsApp at 5.29 pm on Saturday said, "Yahya (Bestin), whom you all consider a Jew have become martyr Inshaallah. It was in frontline of war against American Kufrs (Infidels)."
The message was received in Malayalam, a senior NIA official said. The official said they were in touch with other agencies in Afghanistan and were trying to corroborate the claims.