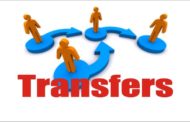 JAMMU, APRIL 28: The State Cabinet which met here today under the chairpersonship of Chief Minister, Ms Mehbooba Mufti ordered several transfers and postings in the civil administration. Acc... Read more
Srinagar, April 28: A militant on Friday was arrested outside a branch of Jammu and Kashmir Bank in Anantnag district after he fired upon a CRPF man and tried to snatch his rifle. Official s... Read more
Srinagar, April 28:(GNS) Day after a civilian was killed in army firing at Panzgam in Kupwara district, clashes broke out in several parts of Kashmir Valley on Friday after prayers against t... Read more
New Delhi: A day after being expelled for 'anti-party activities` by Congress, Barkha Shukla Singh on Saturday joined the Bharatiya Janata Party. The former Delhi Commission for Women... Read more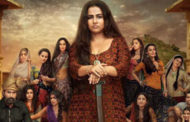 Be it 'The Dirty Picture' or 'Kahaani', Bollywood actress Vidya Balan has now become the powerhouse of breakthrough performances. And, this is the reason why cinema l... Read more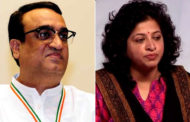 New Delhi: Internal feud seems to be brewing within the Delhi Congress unit, with party's district president of Mahila Congress, Rachna Sachdeva accusing senior party leaders Ajay Maken, Sho... Read more
The Kashmir conundrum is not an easy issue to resolve and only a long term policy can tackle it, Goa Chief Minister and former Defence Minister Manohar Parrikar said on Friday. Parrikar also... Read more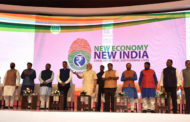 Prime Minister Narendra Modi on Friday launched the BHIM-Aadhaar digital paymentsplatform to boost the digital payments revolution and also felicitated some of the winners of the Mega Draw.... Read more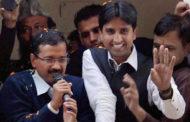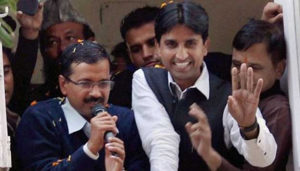 New Delhi: After Aam Aadmi Party's (AAP) loss in Delhi's Rajouri Garden by-poll, its senior leader Kumar Vishwas has given a piece of advice to his party leadership as to how should it approach future elections.
On Thursday, ten days ahead of the crucial MCD polls, the AAP suffered a body blow as it lost the Rajouri Garden Assembly seat to the BJP, forfeited its deposit.
Reacting to it, Vishwas had tweeted that there is still time for the party leadership to think and introspect.
Not only this, Kumar posted another tweet in the evening which read: "If you only listen to sycophants, then you will definitely lose."
Thereafter he re-tweeted his own March 29 tweet. The response from Vishwas came after the BJP won Delhi's Rajouri Garden assembly by-poll with a margin of over 14,000 votes, pushing Delhi's ruling Aam Aadmi Party (AAP) to a humiliating third spot.
The Shiromani Akali Dal's Manjinder Singh Sirsa, who contested the polls on a BJP ticket, bagged 40,602 votes, over 50 percent of the total vote count, in what turned out to be a two-cornered fight with the Congress' Meenakshi Chandela finishing second with 25,950 votes.
With Sirsa's win, the BJP will now have four MLAs in the 70-seat Delhi assembly.
The AAP fared so badly at the by-poll that its candidate Harjeet Singh could not even save his deposit. To save his deposit, Singh should have got least 1/6th of the votes polled.
Senior party leader and Deputy Chief Minister Manish Sisodia attributed the defeat to its ex MLA Jarnail Singh, who quit as legislator to contest from Punjab against its former Chief Minister Parkash Singh Badal from Lambi and said people were "upset" over this.
However, there was no word from Delhi Chief Arvind Kejriwal on party's defeat. Here's what Kumar Vishwas tweeted.
New Delhi: While his rivals claim that his party's loss in Rajouri Garden bypoll is a wake up call for him, Delhi Chief Minister Arvind Kejriwal appears less bothered. The AAP convener... Read more